Posted by Pete on 5th Jun 2020
Born today in 1868, James Connolly is the founding figure of the modern Irish Left.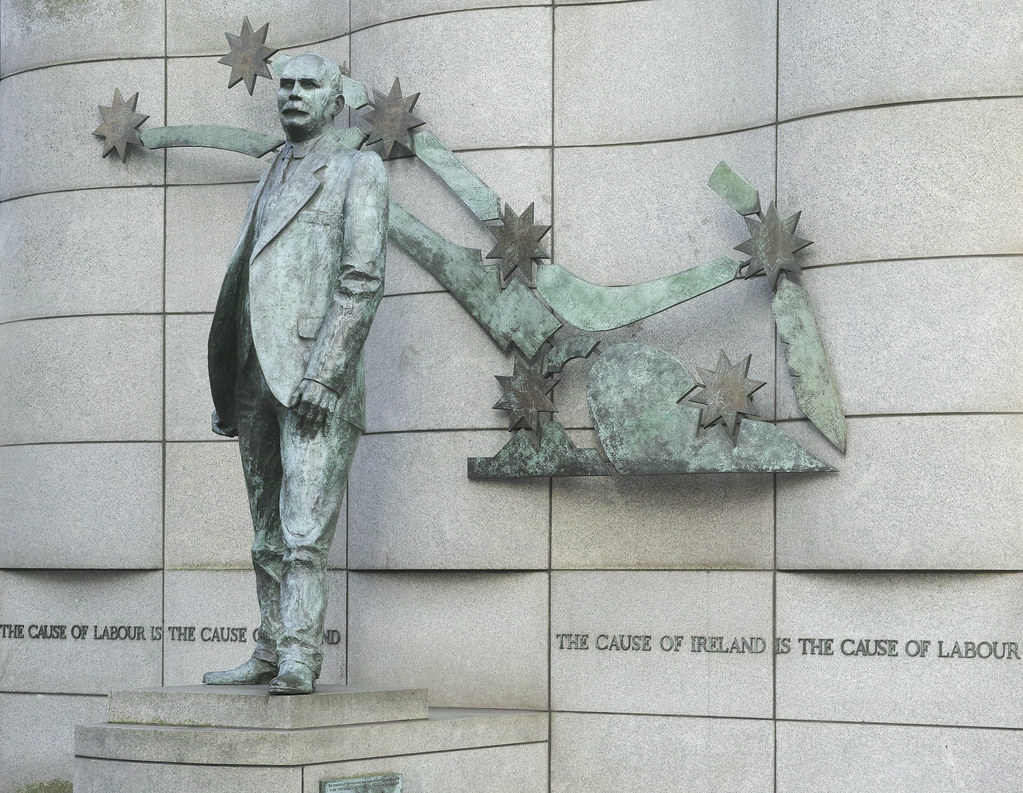 James Connolly Memorial in Dublin, Ireland
In Britain it was Keir Hardie, in America it was Eugene Debs.
In Ireland, it was James Connolly.
Born today in 1868, James Connolly founded Irish socialism and the Irish labour movement.
No history of working-class struggle in Ireland is complete without him.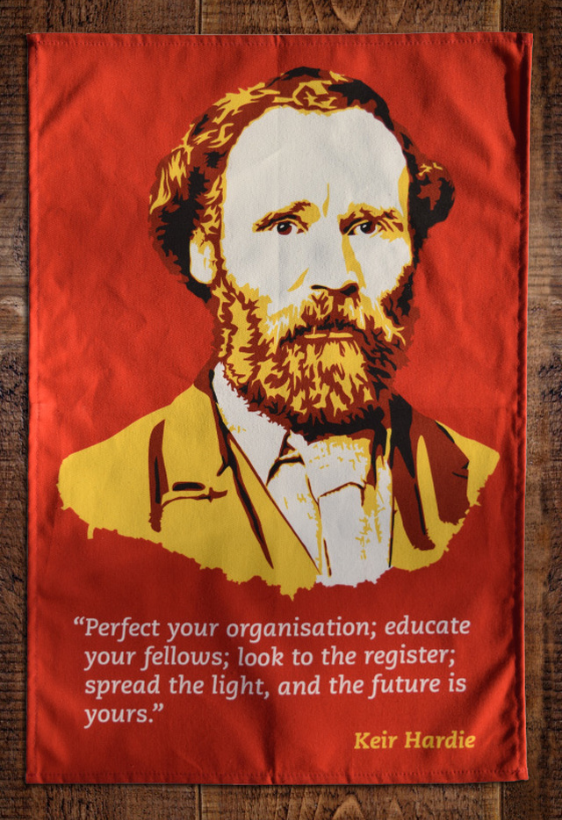 Click to view our Keir Hardie tea towel
Born in Edinburgh, the son of Irish immigrants, Connolly grew up in the working-class district of Cowgate where life was harsh and community was strong.
James had to leave school when he was 10 to get work, eventually joining the British Army.
This was an ironic career move, given his later exploits…but it didn't last long.
Posted to Ireland during the 'Land Wars' of the 1880s, Connolly soon deserted in disgust at the repression of Irish peasants whose only crime was wanting a fair rent and fixed tenure of the land they worked.
Soon back in Scotland, grafting to make ends meet, Connolly got involved with the country's insurgent labour movement.
He worked with the Independent Labour Party (founded by Keir Hardie), and in 1895 became the secretary of the Scottish Socialist Federation.
Soon back in Ireland, where he'd found some work in Dublin, Connolly established the Irish Socialist Republican Party in 1896.
Small in numbers, this project nonetheless marks the institutional beginning of socialism in Ireland.
The Party was committed to building an Irish republic which was free of both Britain and capitalists.
But Connolly was soon setting sail again, this time to the US.
In America, he took part in many of the groups which underpinned the emerging US labour movement – the Socialist Labour Party of America, the Socialist Party of America, and the Industrial Workers of the World.
These were the institutional homes of some giants in US radical history, men and women like Mother Jones, Eugene Debs and 'Big Bill' Haywood.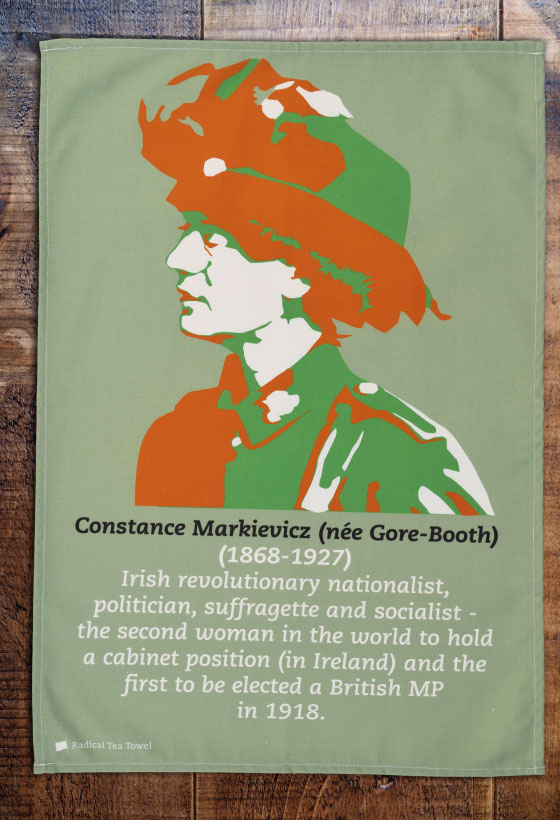 Click to view our Constance Markievicz tea towel
So, Connolly had gone through the motions of a socialist founder, setting up political parties, unionising workers, and becoming involved in the international socialist movement.
But what distinguished Connolly from characters like Debs and Hardie was his nationalism.
Like Constance Markievicz, James Connolly was both a socialist and an Irish Republican. His opposition to capitalism was compounded by an opposition to the British Empire and its long oppression of Ireland.
So, as the cause of Irish independence grew stronger in groups like Sinn Fein, Connolly felt the call of his homeland across the sea.
In 1910, he sailed back to Dublin.
Already unstable, torn by the tension between Irish nationalists and the British imperial state, the outbreak of WWI pushed Ireland over the edge.
In 1916, a band of radical republicans staged the Easter Rising against British rule.
James Connolly was among their leaders, serving as de facto commander-in-chief of the revolutionaries.
Having served under Connolly's command in Dublin, the future rebel leader, Michael Collins, remembered how,
"I would have followed him through hell."
But Connolly brought more to the Easter Rising than his leadership skills.
He brought a vision of Irish independence which was more than cultural symbols and statehood.
Unlike the other leaders, James Connolly dreamt not only of political independence, but of socialism, too.
If Irish independence was to mean anything, it would have to bring with it a transformation of the Irish economy so that wealth went to the working women and men who created it rather than their bosses, English or Irish.
Executed by the British Army after the Rising's failure, James Connolly's death inspired countless thousands of Irish men and women to fight for, and soon win, their freedom in the Irish War of Independence from 1916 to 1921.
But his life, a life of struggle by and for the working class, continues to inspire workers the world over to see true freedom as a just distribution of wealth.
As Connolly used to say,
"Our demands most moderate are,
We only want the earth."
Read more radical stories on our blog