Posted by Pete on 7th Feb 2020
Born today in 1812, Charles Dickens remains a literary giant, but he didn't only write to sell books – he wrote to change the world.
---
Charles Dickens was an author on a mission.
When he sat down to write A Christmas Carol in 1843, he had one goal in mind:
"I want to strike a sledgehammer blow for the poor."
19th century Britain was, quite honestly, a horrible place.
Industrial capitalism was marching on, and the working masses were being trampled beneath its feet.
Any attempt by these people to claim the political power to change things was crushed.
Caught between the hammer of poverty and the anvil of autocracy, life for the vast majority was pretty bleak.
In this social hellscape, Charles Dickens could not – he would not – just write to sell books.
He wrote to change the world.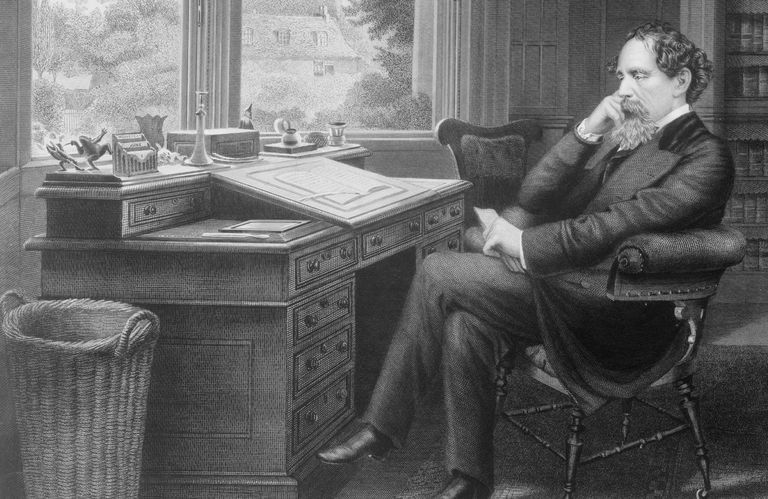 Above: Charles Dickens deep in thought. Click to read more radical history!



Dickens the Democrat
Dickens had developed a sympathy for the working class ever since his family slipped into poverty when he was young.
His dad, a navy clerk, was thrown into a debtors' prison, leaving the young Charles to work in a London factory to support his parents and siblings.
While his masterful writing soon enough brought him wealth, Dickens never forgot the pain – and injustice – of being poor.
He gravitated towards the Liberal Party (the closest thing Britain had to a pro-workers party back then), seeing the Tories as the guardians and enforcers of economic desperation.
He called them "people whom, politically, I despise and abhor".
So what did Dickens do about it all?
He advocated for democratic reform in Britain and condemned slavery in the United States; in 1845 he was even briefly editor of a liberal, London-based newspaper, the Daily News.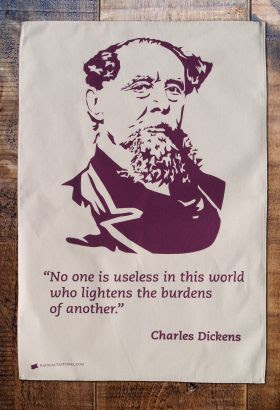 Click to view our Charles Dickens tea towel - on sale now!


Dickens: making oppression clear
But Dickens' greatest political contribution, without a doubt, came through his novels.
It wasn't just A Christmas Carol, with its chilling depiction of both poverty and the heartless mindset of those who profit from it, which tried to "strike a blow for the poor".
Oliver Twist also put front and centre the suffering of the industrial masses.
A Tale of Two Cities, my personal favourite, gave an impressively sympathetic and nuanced (for an Englishman) narration of the French Revolution of 1789, making absolutely clear the repugnant exploitation and hierarchy of royalist France against which the revolutionaries fought.
This book placed Dickens alongside the likes of Mary Wollstonecraft, Tom Paine and Richard Price as one of French radicalism's most sympathetic witnesses on this side of the Channel.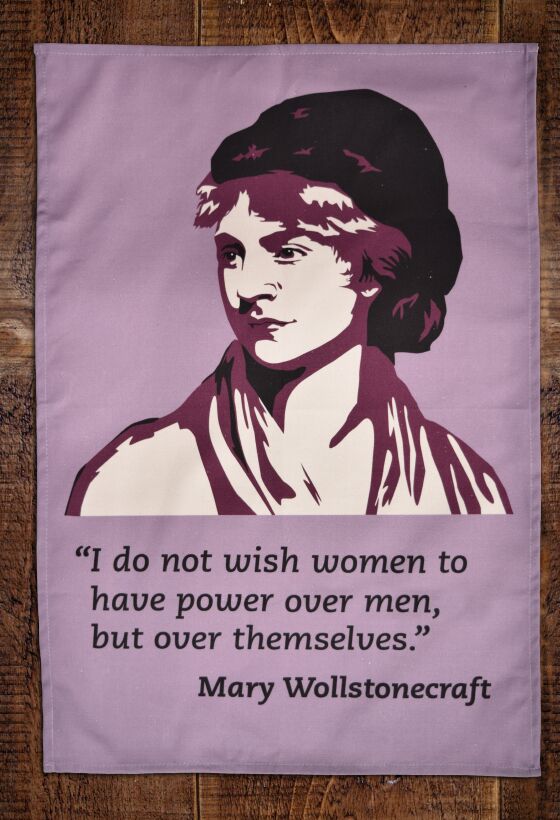 Click to view our tea towel in tribute to founding feminist icon, Mary Wollstonecraft


The foundations of a labour movement?
That being said, Dickens was no political revolutionary.
He simply tried to make the decimation of the working class an unavoidable fact for his readers.
In this way, minds might change and, with them, votes.
Perhaps he was successful. Within a few years of his death in 1870, Britain had the beginnings of a political labour movement and Dickens can claim some responsibility for laying its cultural groundwork.
Buried in the so-called Poets' Corner of Westminster Abbey, his epitaph declared, "by his death, one of England's greatest writers is lost to the world".
But Dickens would probably have preferred the previous line, another tribute given him:
"He was a sympathiser with the poor, the suffering, and the oppressed."
All over the world, from the slave plantations of Virginia to the industrial streets of Manchester, the 19th century was a time of great exploitation.
But it was also a time of resistance and protest.
Whether in the abolitionism of Sojourner Truth, the socialism of Karl Marx, or the stories told by Charles Dickens – injustice was not left unchallenged, nor should it ever be.
Want to share your own stories about Radical History and connect with our growing community of international progressives? We have a new group on Facebook dedicated specifically to this purpose. Click here to join and learn more.