Posted by Pete on 13th Apr 2020
In the fourth part of our

Radicals in Isolation

series, we take a look at the isolating experience of exile and the great wealth of radical history which it has produced.
---
"Exile is terrible to experience. It is the unhealable rift forced between a human being and a native place, between the self and its true home."
So wrote the great Palestinian academic, Edward Said.
The history of political radicalism is well-stocked with exiles, and it's to them that we turn with the fourth instalment of our Radicals in Isolation series.
Unlike life in prison, or on the run from the law, the isolation of exile isn't physical – it's spiritual.
Despite still living amongst other people, everyone is a stranger, the citizens of a strange land.
Exile cuts a person off from the world they know and find comfort in, from their networks of solidarity and love.
Isolated in this way, life for exiles is often unforgiving.
But from such adversity, so much has been achieved.
Many of the foremost figures in the modern history of the arts and sciences have been radical exiles.
Karl Marx, driven out of Germany by governments hoping to repress his revolutionary message, wrote the era-shaping Das Kapital from his exile in London.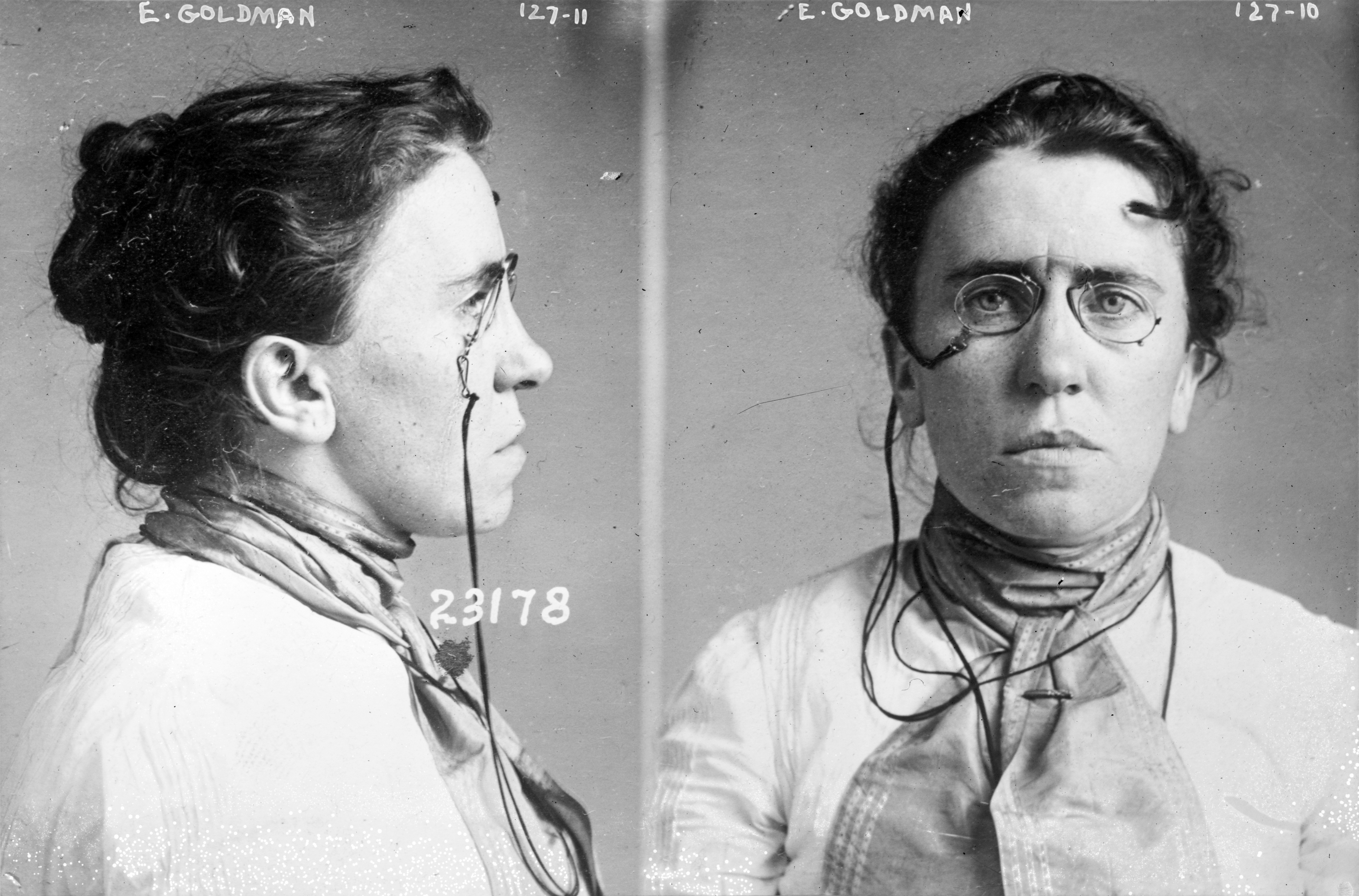 The mugshot of anarchist Emma Goldman who was exiled from Lithuania in 1885 - read more stories on our blog!
Exiles at the forefront of revolutionary politics
Some of the leading scientists involved in the Manhattan Project, like Albert Einstein and Leo Szilard, were Jewish exiles to the US from Nazi-occupied Europe.
And Hannah Arendt, another Jewish exile who fled Hitler's barbarity, became a leading light of anti-totalitarian philosophy while working in America.
Exiles are also found at the forefront of revolutionary politics, leading social movements which have remade the world.
Emma Goldman, exiled from her native Lithuania by the anti-Semitic pogroms of the late-19th century, led US anarchism during the turbulent years of working class discontent either side of 1900.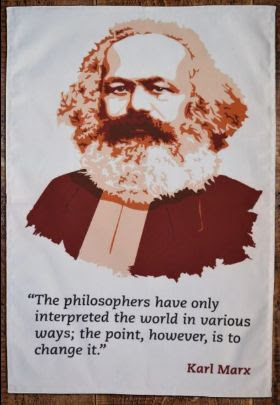 Exiles who changed history
Further south, Simón Bolívar, driven out of his Venezuelan homeland by the Spanish Empire, rallied forces in Haiti to take the fight to Spain and eventually win the independence of South America at the start of the 19th century.
Then there's the 'Saint Patrick's Battalion'.

They were a band of Irishmen, driven to North America by the structured poverty and oppression of Victorian Britain, who died defending Mexico from US invasion in 1846.
A huge amount of radical history has been created from the isolation of exile.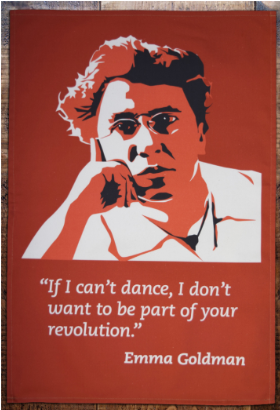 Click to view our Emma Goldman tea towel
No rest for the revolutionary
Building new networks of solidarity to replace the ones from which they'd been cut off, exiles have time and again turned their bitter isolation into a springboard for changing the world.
And we can learn from this today as we're at home, separated from many of our friends and family as we self-isolate to help combat the coronavirus. Temporary exiles from our own society.
Isolation needn't mean time stops.
As exiles have shown time and again, from Bolívar to Arendt, the world can be changed by the isolated.
For hope amid the gloom, click to browse more inspiring designs on our website!